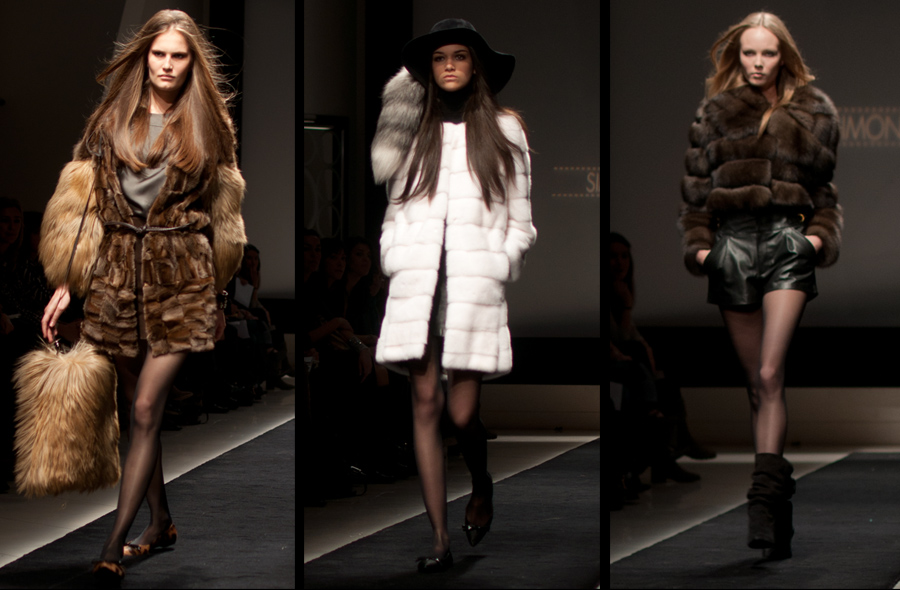 MILAN, Feb. 23, 2011/FW/ In her collection highly inspired by Jane Birkin and the glamorous icons of the 1970s, Simonetta Ravizza showcased the class, freedom and allure of the fabulous era.
Although PETA wouldn't have approved, exactly, her collection was full of gorgeous fur coats, jackets, scarves and knapsacks made of anything from sable to marmot, with reindeer and python inlays.
The collection was luxe yet casual, keeping the look young and wearable. Leather shorts and blousy tops were common threads, while it was the oversized furs in every silhouette imaginable that played the starring roles.
Wide-brimmed hats and retro styled vests were what really made us think of the beauties of the 70s. Keeping the majority of the color palette in the neutral family, the furs and fabrics ranged from black and white to rich caramel and brown, with a pop of emerald and pastels. These safe colors were far from boring, though, and the quality of the tailoring and of the raw materials was evident from every angle.
Simonetta Ravizza was not just fur coats this season, but a new total look in ready-to-wear.
[LINDSAY McCALLUM and MEGAN LEAHY]
Photos by Megan Leahy