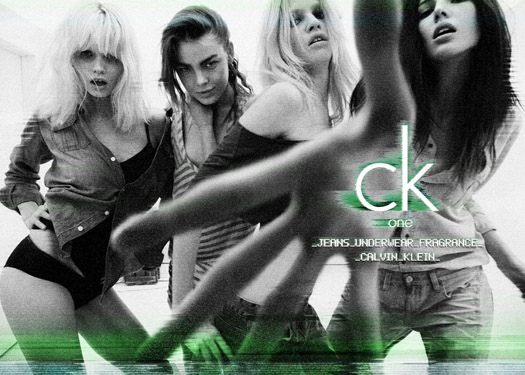 LONDON & NEW YORK, Mar 9, 2011 / — Two iconic brands, both of them household names – ck one and MTV have formed a global partnership establishing ck one as the exclusive sponsor of MTV PUSH, MTV's initiative dedicated to introducing and establishing the best new musical artists in the U.S. and around the world.
In a joint announcement today, ck one and MTV confirmed that ck one and MTV Push will host live music events in five cities across three continents – Austin, London, Berlin, Beijing, and Mexico City.
The partnership's fully integrated marketing and events campaign culminates with exciting live music events in five cities across three continents in support of the much anticipated launch of ck one's new lifestyle line of jeans, underwear and swimwear as well as ck one's first global ad campaign and new website.
Internationally, ck one will present a series of exclusive live music events this spring, all set to take place in some of the world's major international music hubs, including: London, Berlin, Beijing and Mexico City. Each event will feature former MTV PUSH headliners alongside supporting acts and DJ's from each region.
Following each event, filmed content will be available to view via the MTV PUSH pages on all of MTV's international websites – as well as on the recently launched ckone.com. Further announcements will be made with regard to the event dates, venues and specific artists at a later date.
ck one will also exclusively present the award in this year's "Breaking Woodie" category at the "2011 mtvU Woodie Awards" – which will air live from Austin, Texas on Wednesday, March 16th during the South by Southwest Music Festival – and be the first in the series of global music events sponsored by ck one.
Nominees in the "Breaking Woodie" category include Local Natives, Sleigh Bells, Dev, Wavves, and Two Door Cinema Club, and will be voted on by viewers via a tally of all Tweets and Facebook posts that include a nominee's official "@" Twitter handle or the hashtag "#Woodies."
In addition, in the U.S., ck one will be the exclusive MTV PUSH sponsor during "Indie Music Month" which runs throughout March 2011, in support of artists ranging from Graffiti6 to "2011 mtvU Woodie Award" performers Wiz Khalifa, Sleigh Bells, Odd Future Wolf Gang Kill Them All and Two Door Cinema Club, and more.
The first artist to be part of ck one's sponsorship of the MTV PUSH initiative internationally is Jessie J, the British female solo sensation, who will be supported across global MTV on-air and on-line platforms during March 2011. Subsequent MTV PUSH artists (both U.S. and international) will be announced in the coming weeks.
MTV PUSH seeks out and showcases the best in new music around the world and is credited with launching and establishing bands and artists such as The Drums, Pixie Lott, Ke$ha, La Roux, Jason Derulo, Justin Bieber, Hurts, Far East Movement, Professor Green, Neon Trees, Jessie J and Alexis Jordan.
Launched in 2009, the initiative delivers international music fans with unique bespoke multi-platform content using MTV's on-air and digital assets, which number more than 140 windows.