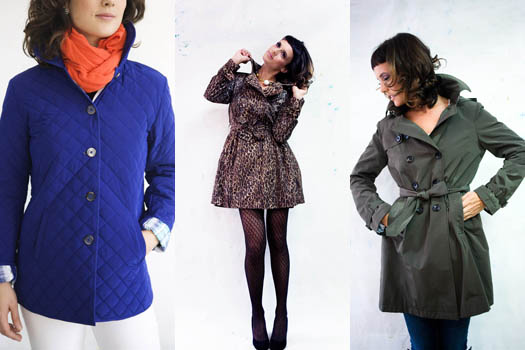 DALLAS, Mar 12, 2011/ FW/ — Jane Post, the ultra-chic collection of rainwear and coats designed by Jane Lipman Post, offer elegant outerwear pieces for the contemporary woman for Spring 2011
For Spring, Jane Lipman Post, who is known for her use of luxurious fabrics and impeccable fit, combines timeless silhouettes and novelty details to create a look that is classic with a twist.
Leopard print and camouflage pieces lend some fashion-forward flair for spring, while her stylish slickers and reversible jackets provide true practicality for the girl on the go.
"I create coats that are fashion-forward without being trendy," Jane says. "My designs have a timeless appeal for any woman who appreciates quality and fit- whether it be your daughter or your mother."
Jane's love of quality and detail can be seen throughout the collection, from her unique linings- polka dots, stripes and leopard prints – to beautiful buttons and pocket details.
The designer ingeniously incorporates zip-out liners and detachable hoods into her coat collection, and offers plenty of reversible outerwear options. A reversible cashmere jacket can be transformed to a waterproof taffeta style; a jacquard A-line coat can be reversed into a silky taffeta look.
Sumptuous Italian-made satin and cotton twill fabrics that give the coats an understated luxury without being too heavy. Her signature "Jane" coat, known for its dramatic high collar, is reintroduced for spring in a lightweight, water-repellent jacquard that comes in a variety of hues.
Jane Post is available at www.saks.com and www.neimanmarcus.com