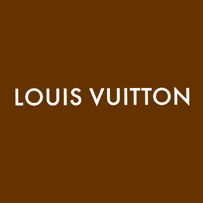 PARIS, Mar 8, 2011/ — Louis Vuitton's dedication to providing innovative digital experiences and their commitment to feature purely editorial content through social channels goes even further this year with the Women's Fall/Winter 2011-2012 Show.
For the first time ever, Louis Vuitton fans will be given Insider Access, granting them a virtual front row seat at the show and backstage privileges with an enhanced digital experience.
During the weeks that follow the live broadcast of the Louis Vuitton Show on Facebook, fans will now be able to experience the event as only a true Insider could – with the ability to freely wander through the entire Louis Vuitton venue as they please.
The runway show and its backstage will be filmed using a revolutionary camera that captures a seamless, panoramic view of its complete surroundings. The enhanced experience will give virtual Insiders the chance to look in any direction and explore the room as if they were actually at the show. Insider status will also grant access to exclusive, behind the scenes content.
Watch the Louis Vuitton Women's Fall/Winter 2011-2012 Show LIVE in HD at 10:00 AM (GMT+1) on March 9th on the Louis Vuitton Facebook Page, as well as the iPhone and iPad accessible website www.fashionshow.louisvuitton.com  .
Throughout the following weeks, Louis Vuitton Insiders can return to the site to experience the enhanced digital show and exclusive backstage coverage.