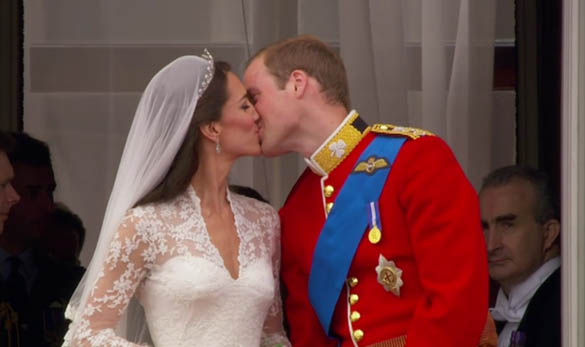 DALLAS, Apr 29, 2011/ FW/ — Prince William chose to wear his military uniform and his bride Kate Middleton, (now known as Catherine, Duchess of Cambridge) donned a wedding gown designed by Sarah Burton at Alexander McQueen.
And, as described by the official website of the royal wedding:
The dress epitomises timeless British craftsmanship by drawing together talented and skilled workmanship from across the United Kingdom. The dress design pays tribute to the Arts and Crafts tradition, which advocated truth to materials and traditional craftsmanship using simple forms and often Romantic styles of decoration. Ms Burton's design draws on this heritage, additionally giving the cut and the intricate embellishment a distinctive, contemporary and feminine character.
According to reports during the telecast, the wedding cost about 30 million pounds, with most of it coming from Prince Charles' personal fortune. It was also reported that the Middletons, the parents of the bride gave a "nominal amount" which that ran into six figures.
It is also expected that British taxpayers will shoulder part of the cost though analysts' project that the income from tourism and the goodwill created from the royal wedding more than offsets the cost.
Photo by .schtieF via Flickr