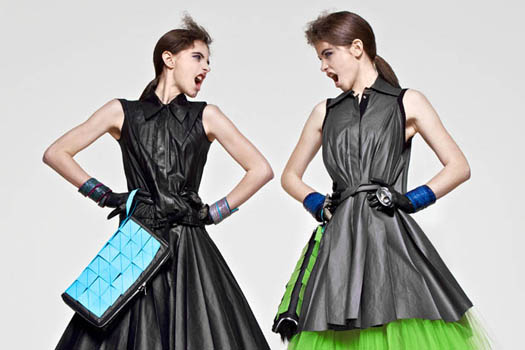 MONTREAL, Apr 5, 2011/ FW/ — In a low-key opening yesterday, Denis Gagnon welcomed clients and guests to his new boutique in the heart of the Old Port of Montreal at 170B rue Saint-Paul Ouest.
Adjacent to the Hotel «Petit Hôtel», the boutique promises to be exciting both in design and product offering. Indeed, the clientele will be evolving in a space signed Étienne Hotte. The gala opening will be held in May 2011.
Moving to his new premises is one of the several news items that had kept the French Canadian designer on the fashion news of Montreal. Celebrating his 10th anniversary last October, Denis Gagnon was honored by the Montreal Museum of Fine Arts with an exhibition featuring his work for the past 10 years. The installation was held from Oct 19, 2010 to Feb 13, 2011.
Gagnon unveiled his Fall 2011/Winter 2012 collection in February during Montreal Fashion Week and did an encore at Toronto Fashion Week in March.
The new boutique assures Denis Gagnon continued presence in the Montreal fashion scene.
.
DENIS GAGNON BOUTIQUE
Old Port of Montreal
170B rue Saint-Paul Ouest
Montreal H2Y 1Z7
Quebec, Canada
Hours of Operation
Monday –Wednesday – 11AM to 6PM
Thursday – Friday -11AM to 8PM
Saturday 11AM to 6PM
Sunday 12PM to 5PM
DENIS GAGNON Fall 2011/Winter 2012 Collection
Photos courtesy of Denis Gagnon