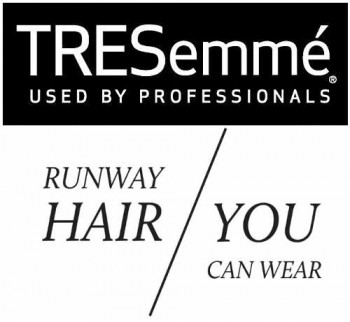 NEW YORK, Sept. 3, 2014 /— The Spring 2015 officially starts tomorrow and TRESemme, the official hair care sponsor of Mercedes-Benz Fashion Week is already hard at work creating runway hair you can wear even before the first look comes out of the catwalk.
Returning to New York for its 13th consecutive season, TRESemme is bringing as always its team of Runway Insiders, a collection of fashion industry experts, and expose them to the professional hair expertise, at their fingertips.
For Spring 2015, this new collective, which includes leading hair stylists, top established and emerging fashion designers, as well as the industry's favorite expert insiders, will show TRESemme fans how to make runway looks work for their personal real-life moments.
"The infectious energy of Mercedes-Benz Fashion Week is something that the women who use TRESemme want to be part of more and more," said Chris Barron, Global Vice President of TRESemme.
"This season, we aim to make Fashion Week as famous for the hair as it is for the fashion. We know that this is a bold statement, but it showcases our commitment to achieve what the brand is best known for – to inspire and empower women the world over to take trendsetting hair from the runway, personalize it and make it their own to express their individual style, whatever the occasion."
Amplifying the presence TRESemme has at Mercedes-Benz Fashion Week even further, the brand will debut a unique advertising campaign in the epicenter of New York City, featuring an interactive billboard on the NASDAQ in Times Square.
The "Catwalk to Crosswalk" campaign allows fans to place themselves in a TRESemme billboard, engaging spectators by giving them their own moment in the spotlight. Fans from around the world are prompted to visit www.tresbillboard.com on their smartphone and follow instructions, once they log on to the site.
To personalize their own billboard moment, they can upload a photo from their Facebook page and share their larger than life appearance on social media.