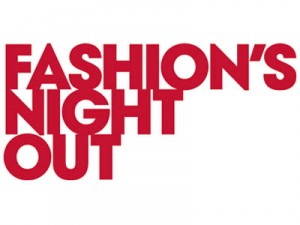 NEW YORK, Aug 30, 2011/ FW/ — All across the Atlantic seaboard, fashion designer Tommy Hilfiger is celebrating Fashion's Night Out (FNO) with music as the main entrée.
At the Tommy Hilfiger flagship in New York's Fifth Avenue, Brooklyn rapper Theophilus London will perform live on September 8, 2011 from 8:00 – 10:00 in the evening.
The definitive preppy event will be hosted by Tommy Hilfiger and guests making a $250 purchase or more will receive VIP access to the performance.
The FNO celebration rolls out in three of Tommy Hilfiger's flagship stores in New York City as well as two stores in Florida.
Soho Store: Music will be mixed by DJ HaHa. With a $150 purchase, guests will receive a gift with purchase valued at $30*. Tommy Hilfiger will be selling Fashion's Night Out t-shirts. Time: 6:30 PM –
11:00 PM
Tommy Hilfiger Soho: 372 West Broadway New York, NY 10012, 917.237.0983
Hilfiger Denim Store: DJ Todd will be spinning tunes while whiles customers can check out the latest rock-inspired collection, including exclusive Fashion's Night Out t-shirts and totes. Time: 6:30 PM – 11:00 PM
Hilfiger Denim Broadway: 500 Broadway, New York, NY 10012, 212.334.0042
Bleecker Store: See the unveiling of the Tommy Hilfiger Men's store. With a $150 purchase, guests will receive a gift with purchase valued at $30. Light bites and drinks will be served. Time: 6:30 – 11:00 PM
Tommy Hilfiger Bleecker: 375 Bleecker Street, New York, NY 10014, 646.638.4812
Miami Beach Store: Music will be played by a special guest DJ. With a $150 purchase, guests will receive a gift with purchase valued at $30*. Tommy Hilfiger will be selling Fashion's Night Out t-shirts. Time 6:30PM – 9:30PM.
Tommy Hilfiger Miami Beach: 616 Collins Avenue, Miami Beach, FL 33139, 305.534.2570
Aventura Store: Music will be mixed and played by special guest DJ. With a $150 purchase, guests will receive a gift with purchase valued at $30*. Tommy Hilfiger will be selling Fashion's Night Out t-shirts. Time: 5:30 – 9:30 PM
Tommy Hilfiger Aventura: 19051 Biscayne Blvd Suite #147, Aventura, FL 33180, 305.931.1631
Peformance by Theophilus London Hosted by Tommy Hilfiger
Thursday, September 8, 2011
Tommy Hilfiger Fifth Avenue
681 Fifth Avenue, NY, NY 10012,
8:00 -10:00 PM
Tel: 212 223 1824