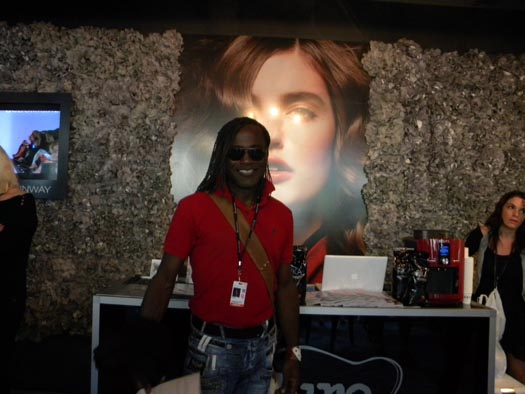 NEW YORK, Sep 8, 2011/ — Setting-up a style lounge for the first time during fashion week, Allure magazine finds itself inundated by fashionistas on the go as they make their way to the Lincoln Center, venue of Mercedes-Benz Fashion Week.
Located at the Empire Hotel, which is literally in front of the Lincoln Center, the Allure Style Lounge offers mini makeovers from Maybelline New York make-up artists, live stream of the fashion shows and "Allure Perfect Profile", a photo shoot after your makeover that can instantly be uploaded to your social media profile.
Hair products and samples are from Catwalk by Tigi and hairstyling are by the Ricardo Rojas Salon, featuring the debut of Rojas' new tango-inspired brush line.
The Allure Lounge is open from 9:00 AM to 7:00 PM from September 8 – 15, 2011.
Allure, the magazine that lent its name to the lounge, is the first and only magazine devoted to beauty. It is considered an insider's guide to the woman's total image.