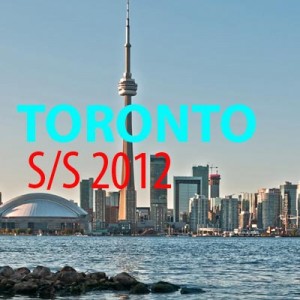 TORONTO, OCTOBER 20th, 2011- Sid Neigum is a Canada-born, New York based designer whose brand's raison dêtre is to challenge convention and question tradition. This season made no exception, Neigum explored the japanese and samurai esthetic, always keeping up with his avant-garde and dark signature.
Reinterpreting key pieces and details of the samuraï attire like the armor, the strong shoulder or the Obi, the designer created an army of modern warriors. Mixing fluidity and structured garments, Neigum kept the essence of the traditional costume, in which samuraï needed to move while being protected. Featuring raw materials like jersey and leather, the collection gave a surreal feeling of Apocalypse, mixing gender, lenghts and fabrics in a dramatic way. Mostly black, the garments were punctuated with dark orange and some turquoise.
We applaud Lei Neigum singularly approach to fashion.
[MARIE-CHARLES]