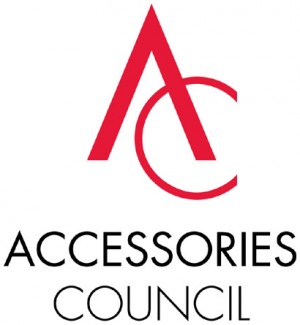 NEW YORK, Dec 7, 2011/ FW/ — It's about time! Since New York Fashion Week started, accessories had been part of the show. From shoes, handbags, even jewelry, designers and labels have been unveiling their latest collection on the runway.
The tents at Bryant Park and also at the Lincoln Center have figured accessories as exhibits rather than the main event. That will change in February when Product-n-Press in association with the Accessories Council will debut the Accessory Lounge.
From February 13-15th, in conjunction with Style360 located at the Metropolitan Pavilion, the Accessory Lounge will showcase 20 accessory designers to over 6,000 fashion week attendees. Throughout the week the designers will be with their collection for interview and review by the attending media and fashion show guests.
"During fashion week with beauty controlling backstage and fashion designon the catwalk, accessories have too long been ignored"; says Jono Waks,event producer and media liaison. "Thousands of fashionistas walk through the doors of Style360 guaranteeing these accessory designers access, access, access!"
"Initially New York fashion week was a showcase for ready to wear apparel, but more soevery year, accessories have taken the spotlight as they have become seasonal must-haves, " explained Accessories Council President Karen Giberson. "We are excited to debut the Accessory Lounge in partnership with Product-n-Press + Style360 and highlightto media, buyers and consumers what's new in the world of accessories!"
Style360 is one of three premier fashion locations during New York Fashion Week with 13-15 fashion shows happening on their catwalks each season. Collections seen in previous seasons include: Abbey Dawn by Avril Lavigne, Daisy Fuentes, 2Xist, M+F Girbuad, Bebe, Malan Breton + Ali Landry for Belle Parish. Celebrities plus notable names frequent the front rows. Throughout the week, before + after each Style360 collection review, the lounge will be open to greet guests.
Producers intend to heavily promote the lounge to editors and reporters in advance of fashion week and a Twitter account @AccessoryLounge is now active. Editors + reporterswill be invited to meet designers on site and all participating brands are to be included inall outgoing social media communications.
Product-n-Press is currently recruiting brands to participate. As an event partner, Accessories Council members receive up to a 50% discount. Space is limited and brands are encouraged to reserve their fixtures quickly.
For more information please log on: www.product-n-press.com/