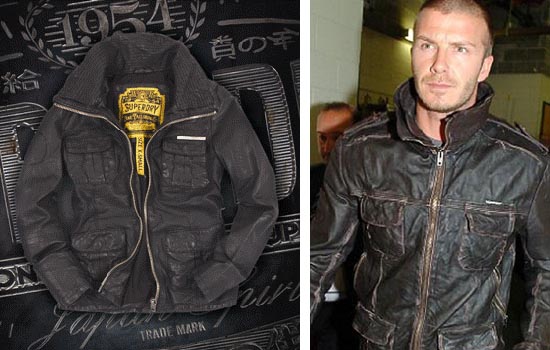 LONDON, Dec 20, 2011/ — It may be difficult to put your finger on exactly what it is, but one can't deny that there is just something that we love about the celebrity persona.
Celebrities are figures of pop culture, of fame and of fashion, so who better to inspire us when it comes to our own lifestyles? Catwalk trends are all well and good, but when it comes to practical yet fashionable clothing, our favourite celebs are the first port of call. Many huge name brands owe their popularity and reputation to the endorsement of celebrities, and none so more than Superdry.
Until 2005, Superdry as a brand existed on the periphery of our vision. Although its designs were innovative and interesting, the brand had yet to gain that extra push needed to propel it into the centre of the fashion world.
Luckily, one celebrity in particularly had already noticed what Superdry had to offer " when David Beckham was photographed for a calendar wearing not one but three different Superdry shirts, the brand exploded onto the celebrity style scene and it hasn't looked back since. You must recognise Superdry tees for men? Their iconic Osaka t shirts are famous arount the world.
Since Beckham publicly endorsed the brand of his own accord, many other major celebrities, both male and female, have followed in his footsteps. From the original iconic graphic designs that Superdry became famous for, the brand has now expanded into huge ranges of clothing for both genders, managing to appeal to icons such as Kate Winslet, Pixie Lott, Zac Efron, Bradley Cooper, and Leonardo DiCaprio.
From humble beginnings, Superdry has managed to catch the eye of the celebrity world and saw itself rise higher than almost any other brand in the world today.
With over 5,000 new pieces being designed every year, Superdry continues to maintain its reputation as a huge celebrity brand. Celebrities love Superdry, and it doesn't look like that's going to change any time soon.