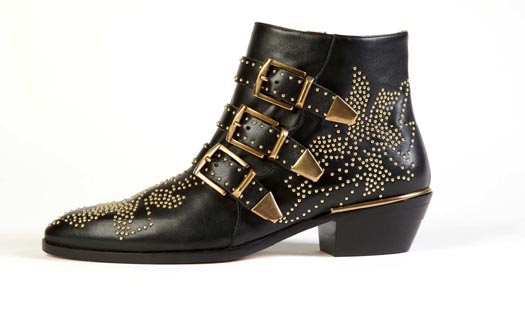 PARIS, Dec 15, 2011/ — To kick off 2012 with high spirits and a smile, Chloé is re-releasing its famous soft leather, gold-studded "Susan" boots – an iconic style initially launched in Autumn 2008 – to delight of all those that were on the waiting list.
Adopted immediately following their launch by the most chic celebrities including Sienna Miller and Kate Bosworth, the "Susan" boots, renamed "Susanna" for this occasion, will be available in Chloé boutiques starting late December 2011.
The Susanna boots will be available in three colors – black, beige and red – and will be priced at 850 Euros -1295$
According to Chloé, there are no plans for a third release… and to be forewarned is to be forearmed! Don't say we didn't warn you!!!