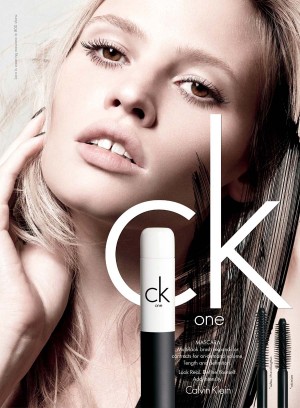 NEW YORK, Feb 24, 2012/ — Authentic, confident and cool, the ck one color cosmetics is a full line-up of over 130 products that all capture the core ck one brand DNA.
Easily capturing the youth market when it was first launched in 1994, ck one has maintained its status as an iconic global brand all the way to today. With the introduction of ck one color cosmetics, the brand goes beyond fragrance, addressing the consumer's desire to define their individuality.
Launching ck one color cosmetics via a worldwide advertising campaign portraying real, natural beauty through a diverse cast of women and men that embody the brand's legacy of individuality, the new line embodies the energy and free spirit of ck one, offering fresh and unique beauty products that are ideal for today's youthful, independent consumer.
The new campaign, combined with innovative products, continues the ck one legacy of authenticity and accessibility by connecting consumers with the brand in a modern and vibrant way.
The campaign was shot in New York City by renowned photographer David Sims, who has also directed campaigns for Calvin Klein Collection, ck Calvin Klein, as well as for ck one, Calvin Klein Eternity Aqua, and Calvin Klein Eternity.
Focusing on the unique ck one color cosmetics segmentations, which is based on how consumers categorize products – look real, define yourself, and add intensity – the campaign combines lifestyle imagery with product textures for a vivid sensory experience.
The look real segment inspires consumers to strive for authentic beauty; define yourself showcases high-precision products that are used to enhance facial features; and add intensity offers a range of colorful products for self-expression.
Each group will be showcased across integrated multi-media platforms – print, digital, and in-store merchandising. Exclusive online content and retailer partnerships will be launched in spring 2012.
The ck one color cosmetics campaign will debut worldwide beginning in March 2012.
IMAGE CREDIT: © 2012 David Sims