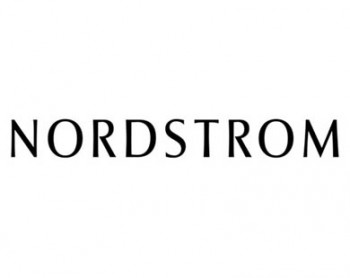 NEW YORK, Nov 7, 2012/ — Showing its support to emerging fashion talents, luxury retailer Nordstrom is opening pop-up shops in six select locations across the country which will feature merchandise from all 10 Fashion Fund Finalists.
Underwriter of the initiative since 2006, Nordrstom will bring together a curated selection of merchandise from each of the 10 Finalists in unprecedented CFDA/Vogue Fashion Fund shops.
"It has been an honor to be part of the CFDA/Vogue Fashion Fund for the last six years actively supporting the next generation of American designers. We are proud to evolve our commitment to the future of American fashion by hosting CFDA/Vogue Fashion Fund shops in our stores," said Jeffrey Kalinsky, Nordstrom executive vice president of Designer and CFDA/Vogue Fashion Fund Selection Committee member.
The shops are set to open in February 2013 in five Nordstrom full-line locations including Seattle, San Francisco, Los Angeles (The Grove), Chicago and Dallas (Northpark), as well as at Nordstrom-owned treasure&bond in New York City.
The 2012 finalists are:
Andrea Lieberman, A.L.C.
Greg Armas, Assembly New York
Sofia Sizzi, Giulietta
Justin Salguero, Daniel Silberman, Alina Silberman; Illesteva
Jennifer Fisher, Jennifer Fisher Jewelry
Jennifer Meyer Maguire, Jennifer Meyer
Max Osterweis & Erin Beatty, Suno
Tabitha Simmons, Tabitha Simmons
Greg Chait, The Elder Statesman
Wes Gordon, Wes Gordon
The CFDA/Vogue Fashion Fund was established to help emerging American design talent find continued success in the business of fashion. It is expected that the awards (in 2010, raised to $300,000 for the winner and $100,000 each to two runners-up) will be used to further develop each designer's business in such areas as marketing, public relations, production and sales.
In addition to the cash prizes, the award also includes mentorship from an esteemed group of industry professionals whose expertise is tailored to the designers' needs and future goals. Past mentors include Howard Socol, Rose Marie Bravo, Millard "Mickey" Drexler, Mark Lee, Maureen Chiquet and Domenico de Sole.
Since its inception in 2003, the program has granted $2.8 million to twenty-one design companies, including winners Joseph Altuzarra, Billy Reid, Alexander Wang, Doo.Ri, Proenza Schouler, Rogan, Sophie Theallet, Trovata, and runners-up Pamela Love, Creatures of the Wind, Eddie Borgo, Prabal Gurung, 3.1 Phillip Lim, Albertus Swanepoel, Derek Lam, Monique Péan, Patrik Ervell, Philip Crangi, Rodarte, Thakoon, Thom Browne, and Vena Cava.