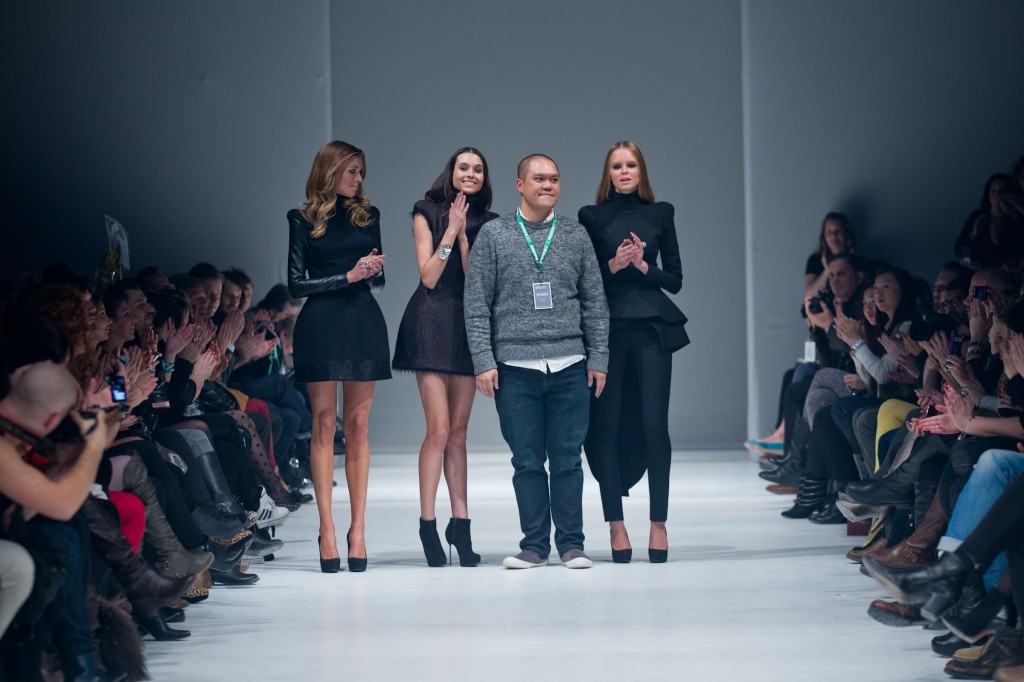 MONTREAL, FEBRUARY 6th, 2012- Without reinventing the aesthetic, DUY proposed a dramatic fairy tale inspired collection playing with variation of modern princess outfits. The dresses get shorter, the shoulders more structured and the colors, darker. With tones of black, grey, dark green and violine, DUY portrayed a disenchanted, still very poetic, story.
For this season, DUYs woman is very feminine, delicate and fragile, trying to protect herself by wearing amazing oversized coats, or structured dresses. We all dreamed of being this dark and mysterious princess he portrayed. Finally, sheer and metallic fabrics completed perfectly the silhouettes
We particularly loved appliqué at the back of some dresses, not to mention one of the blue stardust dresses that felt so girly and powerful at the same time.
[MARIE-CHARLES]
Photo Credit: Jimmy Hamelin