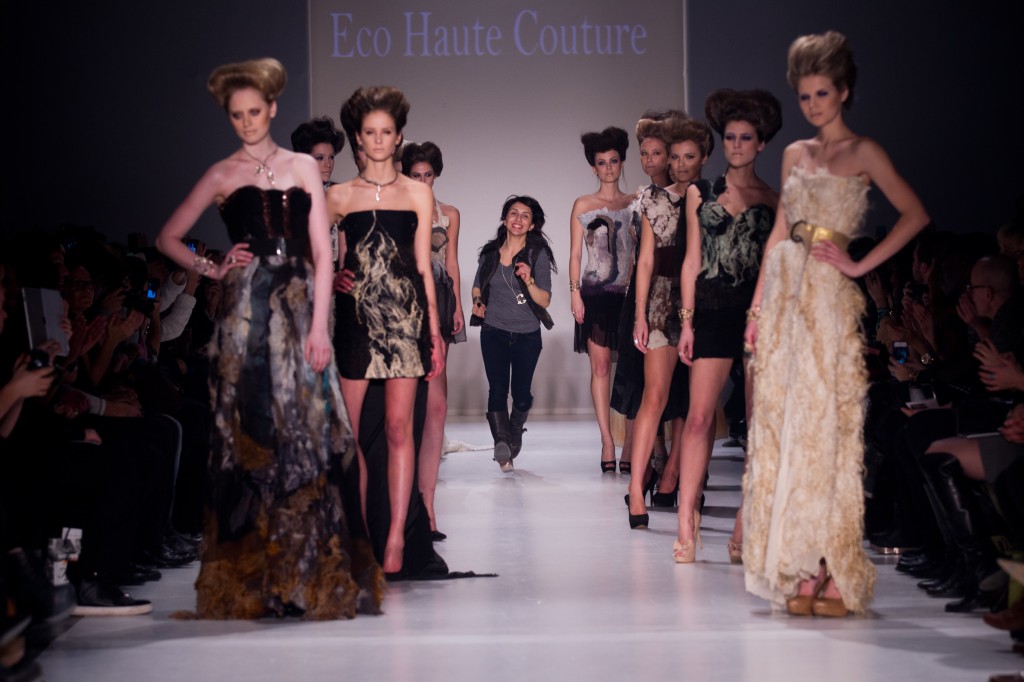 MONTREAL, FEBRUARY 8TH, 2012- Starting her line in 2011, the Vancouver-designer Abol has as main concern to translate Surrealist paintings and nature into unique wearable art. Calling her line eco-friendly couture, all Abols pieces are one-of-a-kind, and are made mainly from raw organic wool and reclaimed silk.
For this season, the designer presented gowns, corsets, jackets and skirts in unpredictable colors and textures, all shaped by the technique used to create her fabrics. In fact, the main focus of the collection was the strong textures and intricate surface designs, which brought the emphasis on Abol strong relation with nature and art.
Called "dream", the collection translates the beauty of Surrealist and experiments with our connection to nature, especially with animals, while embodying wearable art. We particularly like how all the silhouettes looked strange, different, yet very poetic. We could definitely feel the designer desire to explore a new aesthetic of fashion, and we appreciated it.
[MARIE-CHARLES]