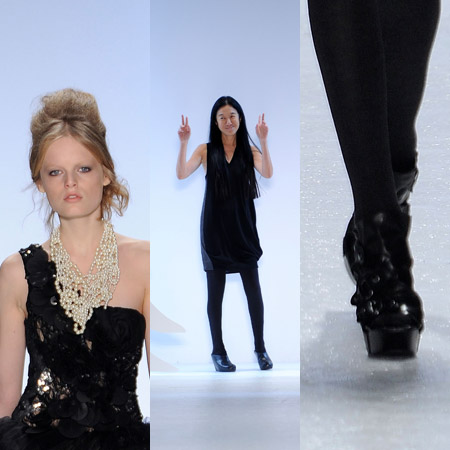 NEW YORK, Feb 23, 2010 / FW/ — Vera Wang did shy away from black this season making it the dominant palette on her collection to the point that 95% of it was black.
Elegant as always, the statement was bold not just because she used black but also because the ethereal quality of the silhouettes usually thought of as soft became very strong though without the hard edges.
A brilliant collection! In the hand of an inexperienced designer, it might have bombed. But not in the hands of Vera Wang who was decisive in every cut and every silhouette. She did not give excuses nor allow herself any margin for error in the execution.
Very bold indeed and she did it with aplomb!
[MARI DAVIS]
Photos by Edward Colelli
New York Fashion Week Fall 2010
[nggallery id=285]