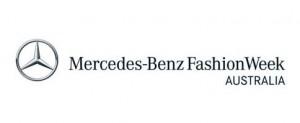 SYDNEY, Apr 6, 2012/ — IMG Fashion, producers of Mercedes-Benz Fashion Week Australia released today the Australia provisional Runway schedule for the Spring Summer 2012/13 season, April 30 – May 4, 2012.
Mercedes-Benz Fashion Week Australia will see some of Australia's biggest designers including Akira, Dion Lee, Josh Goot, Ellery, Zimmermann, Kirrily Johnston, Toni Maticevski, Carl Kapp, Magdalena Velevska as well as Jayson Brunsdon all unveiling their collections to local and international fashion industry heavy weights.
GINGER & SMART will be a highlight on the schedule as they celebrate their 10 year anniversary. Other regulars include Camilla, Alice McCall, Bec & Bridge, Lisa Ho, Gary Bigeni, Manning Cartell and Gail Sorronda.
Designers making their Mercedes-Benz Fashion Week Australia solo debut for 2012 include Bless'ed are the Meek, Roopa Pemmaraju, An Ode to No One, Watson X Watson, Flowers for a Vagabond, Toi et Moi Sydney, Dylan Cooper, By Johnny, Aje, and nANA jUDY. Also welcomed to the official schedule for the first time are household names and Australian icons Jenny Kee and Oroton.
Fresh from the runway at MBFW New York, Whitney Eve and WE by Whitney Eve will be presented in Australia for the first time. TV personality Whitney Port will be in attendance to introduce her eclectic and feminine contemporary collection in an installation format within the new venue space, The Box.
Renowned globally for our swimwear, a schedule highlight for overseas buyers is sure to be the swim and resort wear collection shows from designers We are Handsome, Suboo, Lisa Maree & Kooey Australia.
Menswear will also form a significant part of the 2012 proceedings with designers Christopher Esber, Song for the Mute, and Ksubi showing menswear within their collections, as well as a dedicated Men's Group show featuring: FROM BRITTEN P/L, INJURY, MilsMANIFESTO, ZSADAR, Nathan Paul Swimwear, KALB and ETIW.
A curated stable of emerging talent will also showcase their collections at MBFWA. This year we had too much talent for just one New Generation Show so 2 amazing collection shows grace the schedule with designers: Collecting Pretty Boys, Elliatt, KAHLO, Kristi Rose, Tovah, ASH TO GOLD, LittleGracie, LUELA, Susan Rep, AANCHAL CHANDA, Uscari and LF MARKEY.
Continuing to support the next generation of talent, designers showing in the 2012 Innovators show from TAFE NSW – Sydney Institute are Carlie Waterman, Stephanie Goerlach, Cynthia Thai, Yuliy Gershinsky, Christopher Baldwin, and Kaylene Milner and the Raffles International Designer Showcase will include collections from Winson Tan (Malaysia), Crystal Tsoi (Hong Kong), Akaya Ichikawa (Japan) and Gabriel Lee (Korea).
STYLE HONG KONG with the support of the Hong Kong Trade and Development Council will showcase emerging Hong Kong designers ready to launch international careers. Expect to see new and exciting collections from DoDo Leung, Hei Lau, Chairlie Ho and Harrison Wong.
Closing the weeks proceedings will be an extravaganza like no other, when Fernando Frisoni presents his collection in a unique, invitation only Masquerade to wrap up the 2012/13 Spring Summer show schedule on Friday May 4th, 2012.
Soon to be announced is an anticipated addition to Mercedes-Benz Fashion Week Australia, a Mercedes-Benz Presents show. Recognising designers that demonstrate dedication to the use of quality materials, unique style and innovative design, the Mercedes-Benz Presents runway designer will work with Mercedes-Benz to create a unique experience that ties fashion and automotive design together.
The complete list of designer shows at MBFWA 2012/12 are: Aje, Akira, Alice McCall, An Ode to No One, Aurelio Costarella, Bec & Bridge, Bless'ed Are The Meek, Bowie, By Johnny, Camilla, Carl Kapp, Christopher Esber, Dylan Cooper, Dion Lee, Ellery, Flowers For a Vagabond, Fernando Frisoni, Gail Sorronda, Gary Bigeni, Ginger & Smart, Hardwick by Mariana Hardwick, Jenny Kee, Jayson Brunsdon, Johanna Johnson, Josh Goot, Kirrily Johnston, Kooey Australia, Ksubi, Lisa Ho, Lisa Maree, Manning Cartell, Magdalena Velevska, MATICEVSKI, Mens Show, Michael Lo Sordo, Miss Unkon, nANA jUDY, New Generation 1, New Generation 2, Oroton, Raffles International Designer Showcase, Romance was Born, Roopa Pemmaraju, Sara Phillips, Song for the Mute, Style Hong Kong, Suboo, Talulah, The Innovators, Toi Et Moi Sydney, Watson X Watson, Whitney Eve and WE by Whitney Eve, We Are Handsome and Zimmermann.
The Spring Summer 2012/13 Collections will take place April 30 to May 4, 2012