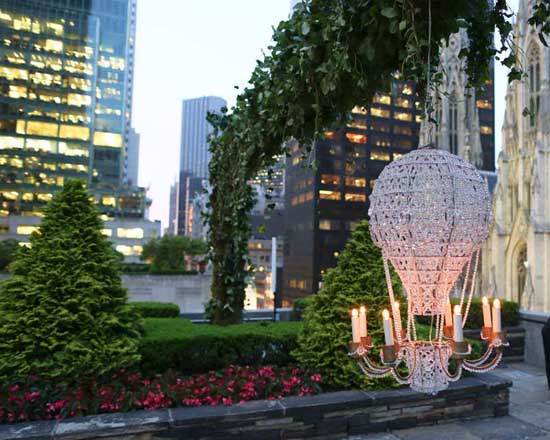 NEW YORK, May 28, 2012/ — It was at "30 Rock" alright, but it was at the exclusive Loft & Garden wherein only New York's social set are allowed to hang out. No tourists and no lowly peons either.
That's why it was the perfect setting to celebrate the opening of Fabergé's flagship store.
To mark the US launch of Fabergé, and the opening of its first boutique in the country, located at 694 Madison Avenue, New York, the legendary master jeweller hosted an exclusive celebratory event in partnership with the New York Botanical Garden last Wednesday, May 23, 2012.
Guests were treated to Russian inspired cocktails and hors d'oeuvres at 620 Loft & Garden atop Rockefeller Center with breath-taking views of the New York skyline and a showcase of Fabergé's one-of-a-kind jewellery creations.
Notable attendees included: Fabergé Creative & Managing Director Katharina Flohr, Olivia Palermo, DJ Alexandra Richards, New York Botanical Garden Committee members Nathalie Kaplan, Cristina Cuomo, Dalia Oberlander, Gillian Hearst Simonds, Whitney Fairchild, Jennifer Creel, Natalie Leeds Leventhal, Kimberly Guilfoyle, Christian Leone, Ashley Platt amongst others.