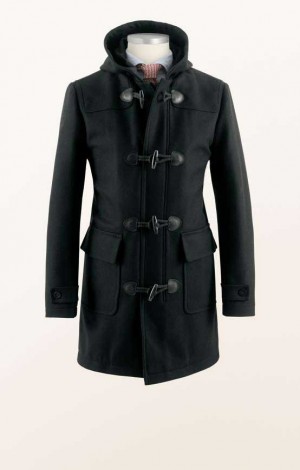 NEW YORK, May 29, 2012/ — Presenting its Fall / Winter 2012-13 collection, Luigi Bianchi Mantova proposes richer and more updated silhouettes. Great attention has been dedicated to finishes, treatments, quality and material refinement.
With each look made one-of-a-kind thanks to new details that were added, this new collection also touches on wearability in a big way.
For this season, the key concepts for jackets are colors and designs: in the various patterns, Prince of Wales check, tartan and overcheck, we find an ample variety of combinations where grey tones are matched with particularly strong colors, such as red and orange, but also greens, light blues and natural colors.
In the suits, which have always been central to a Luigi Bianchi Mantova collection, classic and traditional colors were revived in various tones of grey, brown and blue.
In the smoothed suits, pin stripes, chalk-stripes or micro effects are easy finds, while the Saxony suit proposal is more designed, in Prince of Wales check, overcheck and pied de poule.
Among the new fabrics: wool/cotton, Shetland (with special focus on the return of Donegal, i.e., the "buttoned" jacket), flannel, reviewed with a new approach and developed to sartorial designs. The pure wool, enhanced with knitted effects, translates into soft and smooth jackets: weaves suitable for unlined models, which fall in a very natural way.
Carded fabric is proposed for both suits and jackets, while a "double fabric" is available for unlined and deconstructed jackets only, solid on the outside and designed on the inside, with double face effect. The same philosophy is shared by a twin-coloured cloth, with outside in flannel and a contrasting interior.
Very important is the range of blazers, with a completely renewed look, personalized with dedicated buttons and finishes: linings and undercollars are available in silk (regimental and tie taste) or in pure patterned wool.
The Jersey Jacket comes in two patterns: micro effect and pied de poule.
An absolutely new concept is the delavè supersoft jacket made of fabric-washed material, very soft to the touch and with an aged appearance. To complete the winter collection, travel jackets and overcoats could hardly go missing. The former, complete with quilted neck warmer, with lightened structure thanks to a treatment that makes the padding equally warm but more compact.
The range of overcoats FW12-13 introduces two jersey models, a coat without lining and a half lining coat rich in contrasting details. Proposed once again, but with new details, will be the personalised travel coats with nylon, flannel or micro fibre neck warmer.
Finally, the line presents new heavy wool jackets, split into four models: Peacoat, Montgomery, a single-breasted model with 4 pockets (all without lining with detachable quilted waistcoat and knitted collar), plus a lined double-breasted coat with 4 pockets.