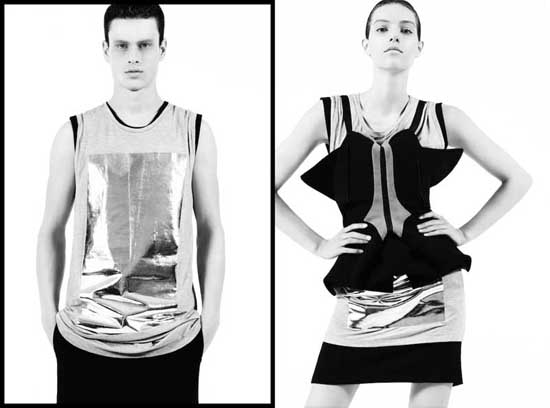 NEW YORK, May 30, 2012/ — Hot to trot designer Rad Hourani created a capsule collection for Joyce Hong Kong.
Ten unisex pieces in three colors, this limited edition ready-to-wear collection comes in red, gray and black. It is the essence of Rad's signature design, including one silver print, one transformable jacket and one transformable vest.
The looks reflect a unisex comfort in a slick and energetic silhouette in celebration of the 5 years of unisex.
The whole collection is available exclusively at Joyce Hong Kong.