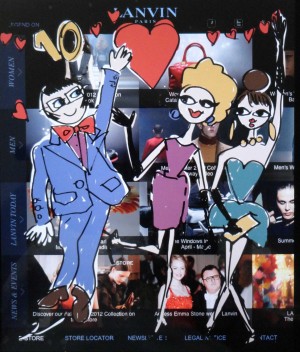 PARIS, Jun 15, 2012/ — Following the success of the LANVIN commercial videos that went viral on the Internet and social networks, the oldest fashion house has unveiled its corporate website for digital tablets and mobile telephones.
This new touch screen version enriches the emotional experience which first comes through the image, whilst respecting the dynamic and the rich creativity of the current platform.
By showcasing its video and photo content, LANVIN continues to develop its mobile presence which represents an increasingly growing number of visits to its official websites.
The fashion house wanted to make this new communication tool as intuitive, personal and fun as possible for visitors by playing on the many interactive functions offered by touch screen technology. Fashion show, backstage, PR and events are now divided into four categories: Women, Men, LANVIN Today and News, and of course the e-commerce shop front.
This new experience to be shared is a resolutely modern statement marked by the recent launch of the websites in Chinese, Japanese and Korean.