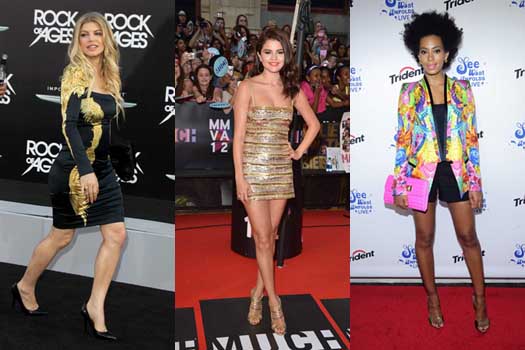 DALLAS, Jun 21, 2012/ — Roberto Cavalli is a perennial red carpet favorite, so when Solange Knowles, Selena Gomez, Fergie owned the moment when they appeared wearing creations by the Florentine designer.
At The Trident "See What Unfolds" Live Performance on June 20th in New York City, Solange Knowles donned a bright floral Roberto Cavalli blazer.
Visiting Toronto, Canada last June 17th for the 2012 Much Music Video Awards, teen princess Selena Gomez opted for a gold sequined Roberto Cavalli dress.
In Los Angeles, Fergie chose a black and gold long sleeved Roberto Cavalli dress when she attended the premiere of "The Rock of Ages" on June 8th.