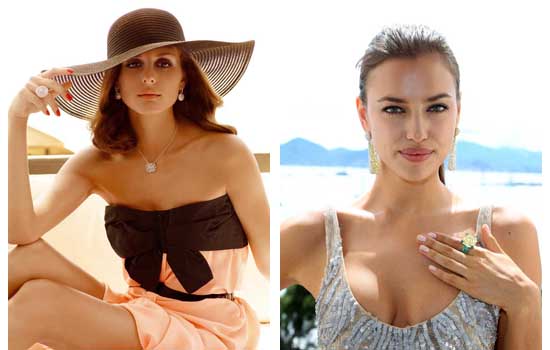 LONDON, Jul 30, 2012/ — Donatella Versace once said, "Do not let a rapper outbling you." And the glitterati set had taken that advice seriously beginning with fashion "it" girls Olivia Palermo and Irina Shayk who are the faces of Carrera y Carrera and de GRISOGONO lines of fine jewelry.
For Olivia Palermo, wearing the Carrera y Carrera Mediterráneo collection is just one aspect of her role as a brand ambassador.
The American socialite and reality TV star is also the muse of the Madrid-based jewellery house and thus she became the epitome of Mediterráneo, a fresh, youthful, and innovative collection which has been designed young, professional and independent woman in mind, one who is sophisticated and always exquisitely elegant.
But, you don't have to be a socialite, a supermodel or a reality TV star to be a muse of a jewelry line. Thanks to The Genuine Gemstone Company Limited, you can design and create your own jewelry to wear. And of course, it goes without saying you can share it, too. In fact, the company's mantra is "create it, wear it, share it."
But, if you are not the creative type and just enjoys wearing jewelry, John Greed Jewellery offers unique styles that are handmade, hand assembled and hand painted jewelry.
So, the question that only needs to be answered now is "are you a glitterati?" With The Genuine Gemstone Company Limited and John Greed Jewellery offering affordable and fashionable jewelry, there is really no reason for not being one.
[MARI DAVIS]
Photos courtesy of Carrera y Carrera and de GRISOGONO