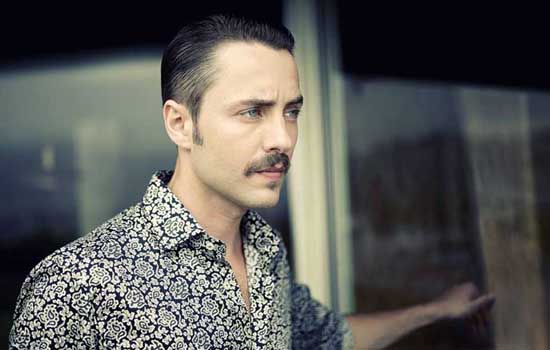 NEW YORK, Jul 31, 2012/ — On your desktop today, Issue 75 of MrPorter.com Journal features Mr Vincent Kartheiser on the heels of Mad Men's seventeen (17!!) Emmy nominations.
As quoted in the article, Vincent Kartheiser comments that he has more in common with his TV character, Pete Campbell, than you might imagine.
When asked what he has in common with Pete Campbell, he doesn't flinch: "A whole lot! He's perpetually unsatisfied, and that's a trait I share," he says.
"Peter is a little man, and so am I. Little physically, but also in the game. Remember, a lot of our similarities come down to the creator, Matthew Weiner, knowing his actors. He writes to people's strengths.
So he might look at me and say, 'Oh Vinny has an inferiority complex'. Well Pete has one too!"
Photos courtesy of Mr Porter