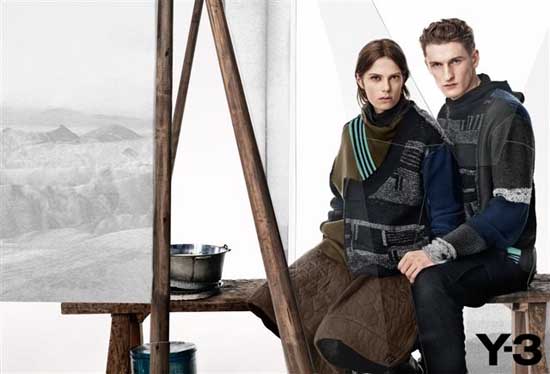 NEW YORK, Jul 16, 2012/ — Great news for San Diegans! Y-3 is coming to San Diego on Wednesday, August 1st. The famed label is opening a free-standing boutique in "America's Finest City", its third store in the state of California.
Y-3 – the "Y" stands for Yohji Yamamoto, the "3" represents the three signature adidas stripes and the "–"signifies the link between the two – was launched in October 2002. Considered one of the most influential cooperation in sport and fashion to date, Y-3 has revolutionized the industry by creating a new fashion category.
adidas represents sport, Yohji Yamamoto represents design, both symbolize true craftsmanship, and together they have developed the future in sportswear.
The new Y-3 store will open its doors in the downtown community of La Jolla. As a preferred location for retail tenants seeking San Diego's premier business address, demand for space in the village of La Jolla has increased tremendously over the past 10 years. Y-3 being the pioneer in its category sees this as a great opportunity for growth on the West Coast.
Y-3 San Diego has been designed to follow the brand's global signature retail concept, characterized by a contemporary white, black and orange minimalist style. At approximately 1,500 square feet, the store is shaped with clean lines whereby the entire storefront is made out of four large window panels and a floor to ceiling glass door which provide a direct view into the store's inside.
The interior will be enhanced with the brand's A/W 12-13 communication campaign shot by artist Collier Schorr playing on TV screens and mounted on walls
Y-3 San Diego will open carrying the A/W 12-13 Y-3 Women's and Men's apparel, footwear and accessories collection and a variety of Y-3 classic styles.
Opening hours are Monday to Saturday 10am to 6 pm / Sunday 11 to 5
Y-3 San Diego
7852 Girard Avenue
La Jolla
(858) 551-9911
www.Y-3.com