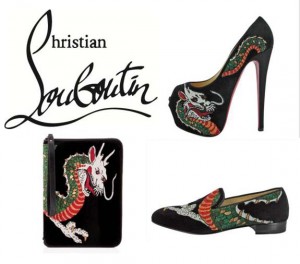 NEW YORK, Aug 24, 2012/ — In New York, Los Angeles and Dallas, French luxury designer Christian Louboutin is celebrating Fashion's Night Out in a big way.
On Fashion Night Out, Christian Louboutin is inviting his fans to discover what lies beneath their soles. In all three cities – New York (in Horatio Street and Washington Street locations), Los Angeles and Dallas, party goers during Fashion's Night Out can see through to their future and whisper sweet fortunes in their ears are tarot card readers offering private readings, while the party goes on with delicious drinks and scrumptious bites.
Tunes by Rajni Jacques in New York, Daisy O'Dell in LA and DJ Redeye in Dallas will have the revelers dancing into the night.
The windows of Christian Louboutin's jewel box boutiques will be transformed into x-ray light boxes, giving the viewers a rare glimpse through the exterior to discover what lies beneath. Louboutin's famous red soles and beautiful handbags will be seen in a brand new light and transparency.
During the evening, three exclusive, limited edition styles will be revealed on our Boutique floors; a beautiful platform for the ladies, an elegant slipper for the gentlemen and an iPad case, all three tied together by an exquisite dragon embroidery.
The towering Highness Dragon Pump and the Henri Flat are both swathed in rich, black velvet which offers a strong contrast to the trademark red soles and features a mythical winged dragon intricately hand-embroidered with threads of emerald green, gold, dark red, cream and black.
Glancing over its shoulder, two ruby-red stones glisten bringing to life every scale, claw and curve on this luxurious canvas as the dragon winds languorously around the foot.
The high-octane combination of the same fabric and elaborate embroidery on the iPad case creates a stylish encasing for your essential technology. Also featuring the Dragon motif inspired by Tattoo artists, the case opens to reveal a soft nappa interior in signature Christian Louboutin red. The piece is completed with a tonal leather wrist-strap.