TORONTO, Aug 6, 2012/ — With a Spring/Summer 2013 collection entitled "Farnsworth", Toronto-based designer is making her debut at Montreal Fashion Week which is slated to be held from Sep 4-7, 2012 at L'Arsenal in Griffintown.
With a strong background in architecture, it's only natural that Rachel Sin's love for structure and design is reflected in her fashion creations. Depicting the story of a modern space, the Spring/Summer 2013 collection envisions what a woman would wear to compliment her contemporary surroundings.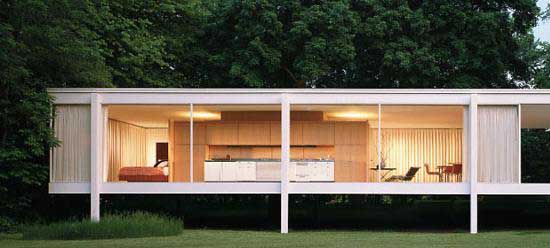 With inspiration stemming from the Farnsworth House design, by Mies Van der Rohebetween 1945-1951, Rachel creates an alluring collection that successfully meshes the worlds of fashion and architecture together.
By echoing the sparseness of the Farnsworth House including shapes inspired by the 1950s, along with a touch of classic glamour and sensual appeal, Rachel Sin positively highlights a woman's empowerment during a period when the female role was in many ways repressed and constricted.
"Imagine the working woman of the Mad Men era, she is well put together and can use her feminine side to get what she wants. This season the 'Rachel Sin' woman plays up her assets and knows how to use them", shares Rachel from her creative studio.
Sponsored by Canadian high-end ceramic and stone tile company CIOT, Rachel Sin's runway appearance will take place on closing night in the gallery room of L'Arsenal on Friday September 7 2012.
For a young brand, Rachel Sin has accomplished great strides in the fashion industry already presenting in Ottawa, Boston, and Toronto Arts & Fashion Weeks. This will be the first time the Toronto-based designer will be showing at MFW.