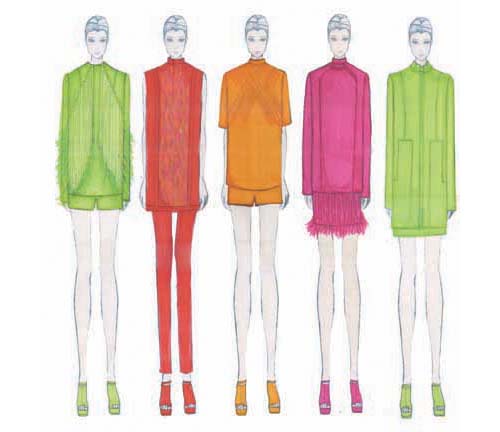 SAN FRANCISCO, Aug 23, 2012/ —Ginie C. Y. Huang was born and raised in Taiwan and earned a bachelor's degree in Business Administration from Taipei National University, before coming to Academy of Art University to earn her M.F.A. degree in Fashion Design.
Her work was previously shown at the University's Spring 2012 Mercedes-Benz Fashion Week show, as part of the Italian Trade Commission Collection. Her Spring 2013 collection was inspired by the work of Ninagawa Mika, one of Japan's most popular photographers.
Huang was inspired by the feeling that Mika's images invoke – a feeling of being completely immersed in the colors.