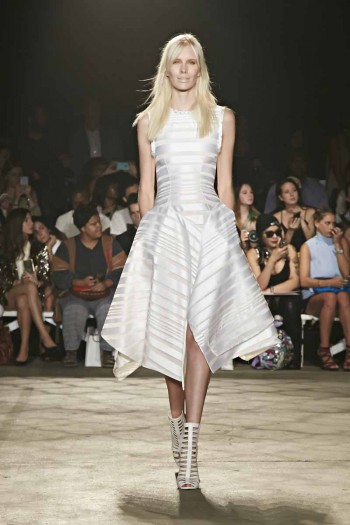 Before you get the idea that the Christian Siriano Spring/Summer 2016 collection was inspired by the Game of Thrones, because of its title, stop that thought! In his press notes during his show, Christian Siriano mentioned that he was "inspired by the imperial cities of Morocco."
"I was drawn to the culture and lifestyle, particularly the annual traditional 'Feast of the Throne' celebration in Marrakesh, for which notable dress head to toe in beautifully draped white linens," wrote the designer in his press notes.
And what was promised in his press notes came to life on the catwalk as Christian Siriano sent breathtaking gowns and dresses worthy of the Marrakesh. Delicate details in architecture silhouettes, the counterpoint of soft and hard made every piece in the collection high desirable and covetable.
[MARI DAVIS]
Photos courtesy of Christian Siriano