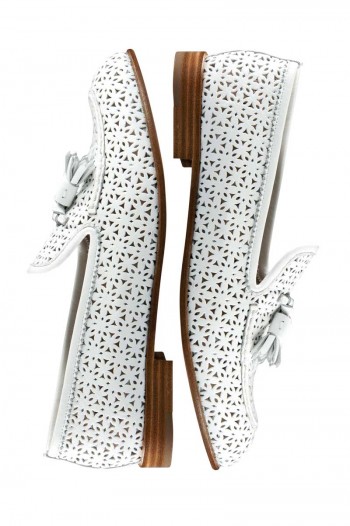 MILAN, Sep 21, 2012/ — Adopting a romantic stance, Fratelli Rossetti introduces the iconic Brera moccasin in lace.
Lace takes centre stage in the collection, and is used for the Brera tasselled moccasin, an icon of Fratelli Rossetti shoes. The range is completed by the thong sandals, sandals and oxford lace-ups.
Clear reference is made to embroideries from days-gone-by, though the graphics have been overhauled with a balanced study of floral and geometric motifs and perforations, all carried out in keeping with Fratelli Rossetti's traditional craftsmanship.
The perforation and pierced effects ensure the collection is light and mellow.
It makes a statement about the ideal woman who is elegant and sophisticated, but still enjoys having fun with her own sense of sensuality.
"Following a period of austerity," comment Diego, Dario and Luca Rossetti "and one which has also had knock-on effects on fashion, we have decided to present a collection that is both light and lively, in order to give out a positive message."