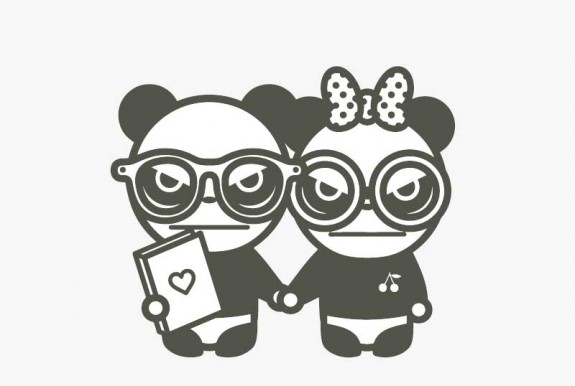 NEW YORK, Sep 10, 2012/ — Entirely designed by Christine Innamorato, Bonpoint Artistic Director, this mini collection features the Chinese artist Ji-Ji's moody-faced Panda in a universe tinged with delicacy and insolence.
A Christine Innamorato's favourite, who cheers up the little Panda with a pretty Cherry, Bonpoint's emblematic signature. Including printed cotton pyjamas, t-shirts and a notebook, this line is available for babies, children, older girls and their mothers.
Discover the collection in September 2012 in Bonpoint boutiques – Beijing, Cannes, London, Los Angeles, Madrid, Miami, Milan, New York, Nice, Paris, Shanghai, Tokyo
YAM by Bonpoint short-sleeved t-shirts in printed cotton, XS (34) to L (40), available in three colour ways, black and cream, putty and indigo, thunder grey and plum.
Child's long-sleeved t-shirts in printed cotton, 3 to 12 years, available in three colour ways, thunder grey and plum, putty and indigo, black and cream.
Baby pyjamas in printed cotton, 6 months to 2 years, available in two colour ways, turtledove pink and thunder grey, thunder grey and black.
ABOUT HI PANDA
The Hi Panda brand originates from the oeuvre of Chinese contemporary artist Ji-Ji. In the early 2000s Ji-Ji created a series of three pandas, Evil Panda, Wounded Panda and Happy Panda.
By combining the pragmatic aesthetic of Industrial Design with the social symbols of New China, these pandas reflect the passion, narcissism and endless search for identity as felt by China's 'Generation Y', those born after 1980.
In 2008 Ji-Ji was invited to participate in the 'China Design Now exhibition held at the Victoria & Albert Museum where upon his work was discovered by the general public and his moody-faced figurines became an instant hit on the contemporary art scene.
Ever since then enthusiasm for the Panda has continued unabated with the 'Hi Panda!' exhibition at the Palais de Tokyo in 2010 and Ji-Ji's presence at the 'Who are you Peter Pan?' exhibition at the Espace Culturel Louis Vuitton in 2011, not to mention the invitation from Enrico Navarra to design the scenography for the UGC Villa at the Cannes Film Festival 2012.
At the same time Ji-Ji launched his own clothing brand featuring the panda. A genuine phenomenon in Asia, the Hi Panda brand has now arrived in Europe and is available at the Galeries Lafayette, the Bon Marché, Harvey Nichols and a handful of other concept stores.
The grumpy panda has also made itself at home in Paris in its very own ultra contemporary store designed by Ora-Ito, in the Marché Saint-Honoré district.