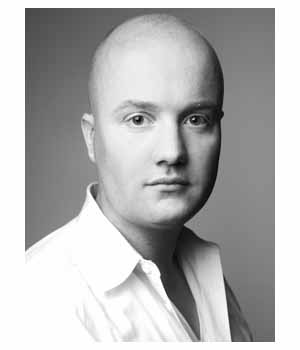 DALLAS, Oct 25, 2012/ — With Sophia Kokosalaki taking her final bow last September at Diesel Black Gold, the Bregranze, Italy-based label announced Tuesday that Norwegian-born designer Andreas Melbostad is stepping in the shoes that the Greek-born Sophia vacated.
As announced, Andreas Melbostad will be the Creative Director for Diesel Black Gold's womenswear collections beginning with the Fall/Winter 2013 collection.
Andreas Melbostad beganhis career with Nicole Farhi in London, before relocating to Paris where he collaborated with Alber Elbaz on both the Guy Laroche and Yves Saint Laurent Rive Gauche collections.
He also worked at Nina Ricci in Paris and in New York for Donna Karan and Calvin Klein, before becoming the Creative Director of Phi. Most recently, Andreas was consulting for diverse clients under his own New York based company.
Andreas's appointment marks another important step in the brand's development strategy, following the opening of the first Diesel Black Gold boutique in the SoHo neighborhood of New York earlier this year. The brand plans to open several new stores in 2013.
Andreas Melbostad will unveil his first Pre-Fall 2013 collection next December, followed by the ready-to-wear show in New York (February 2013).