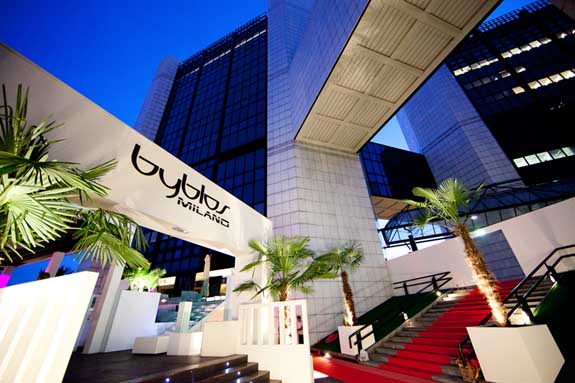 MILAN, Oct 2, 2012/ — Manuel Facchini, Creative Director of Byblos had a dream – "create a multiform, multipurpose space which could be adapted according to need."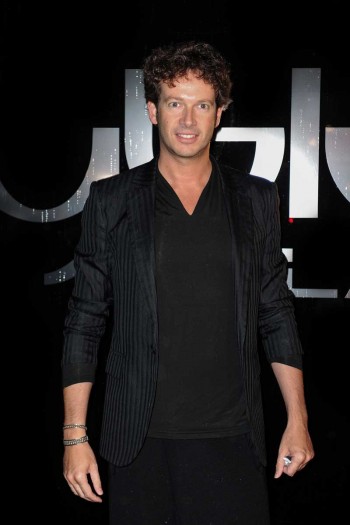 And it came true last Sunday, September 23rd when BYBLOS_MILANO, an exclusive club lounge located at the heart of Parco Cenisio in Milan opened.
The project born from the creative mind of the fashion designer Manuel Facchini with the goal of creating a real lifestyle, BYBLOS_MILANO is a splendid oasis amidst a unique architectural setting where fashion, art, design and music merge to create a new dimension of inspiration and entertainment.
"At BYBLOS_MILANO, [my ambition] was to create a space where an interplay of reflecting light soften the boundaries to give an impression of spatial imperceptibility and of the infinite," commented Manuel Facchini about his latest achievement.
"The entire structure is designed according to this concept and the artists I chose also convey the same mood. In some places there will be plays of light creating graphic mutations according to the kind of light that hits them," he added.
A cosmopolitan setting with a refined atmosphere; simplicity and lightness are conveyed with unique, sophisticated taste, Byblos Milano provides an original space that has a series of floors rising around a large, glass dance floor floating over luxuriant greenery and water features marked by spectacular white partitions inspired by North American architecture.
Through a clever play of light a large observation window overlooking the park cancels the boundary between interior and exterior to create an exclusive setting where experimentation is revolutionary and unique.
In fact BYBLOS_MILANO is also an elegant restaurant/lounge where world-class cuisine is paired with top-quality service in keeping with the atmosphere in a contemporary setting on a 200m2 terrace.
"Byblos Milano expresses a 360° lifestyle in which fashion, art, interior design and music will meld to form a unique experience. Byblos Milano is a dream come true. And dreams make life extraordinary," Manuel Facchini stated.
Still, Byblos Milano, the restaurant/lounge is just one-half of the Byblos Milano brand. The other half is the Byblos Milano clothing line which also made its debut on the same day.
[MARI DAVIS]
Photos courtesy of Byblos Milano