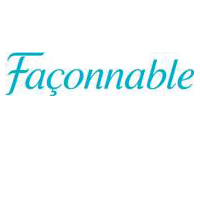 PARIS, Oct 22, 2012/ — As announced last week, French Riviera-based Façonnable is closing its Faubourg Saint-Honoré Paris boutique by December 2012 and transitioning its clientele to its two other Paris locations at St. Germain and Rue Marbeuf respectively.
But, Façonnable fans do not have to worry. The famed brand is already considering another location in the French capital to expand its commitment and historical legacy to the Parisian local market
"Planning the opening of a new key location in the center of Paris comes at a time when the company is working significantly to strengthen the retail penetration at a worldwide level" stated Moustapha El-Solh, CEO of Façonnable.
"Façonnable will consolidate its worldwide retail presence by capitalizing on growing its strong presence in Europe and the US, while expanding its reach in the other continents, rolling out new stores and new partnerships".
New openings are planned for 2012 in Germany, Lithuania and Latvia, while additional new stores already opened at the beginning of the year in Dubai, Doha, Jordan and Chile, recently followed by Nantes and Casablanca, both inaugurated this past August.
Simultaneously, renovation plans are already in place for the French boutiques in St.Tropez, Lille, Bordeaux, Marbeuf, Troyes, in line with the brand's new store concept.
For the upcoming first semester 2013, new stores in USA, Abu Dhabi and Turkey will additionally extend the reach of Façonnable's commercial penetration, in parallel with the strategic increase of door development within the most prestigious international department stores.
The company is currently focused on planning very effective commercial and communication strategies, able to further increase the development of the collections towards a stronger presence in key markets worldwide.