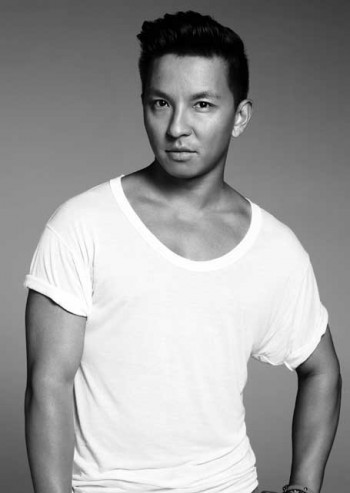 DALLAS, Oct 22, 2012/ — Target continues to titillate the fashionistas imagination when the dust has not even settled yet with its groundbreaking collaboration with Neiman Marcus.
The Minneapolis-based retailer announced today that it is partnering with Prabal Gurung – one of the most-celebrated designers in fashion today – to introduce a limited-edition collection of women's ready-to-wear and accessories, including handbags, shoes and jewelry.
The collection will be available Feb. 10 through March 23, 2013, or while supplies last, at all Target stores and Target.com.
"I am so thrilled to be working with Target on a collection that brings my designs to a wider audience," said Prabal Gurung, designer. "This collection was inspired by love and if Target's guests can feel even a little bit of the love that I felt while I was designing this collection, then I will consider it a job well done."
The Prabal Gurung for Target collection reflects Gurung's distinct aesthetic, with impeccable tailoring and feminine silhouettes, and features striking prints, hot-hued palettes and sleek styles that will add dimension to any woman's wardrobe.
Standout pieces include refined dresses, mixed-media skirts, edgy blazers and striking shoes. The collection ranges in price from $19.99 to $199.99 for apparel and $12.99 to $39.99 for jewelry, handbags and shoes.