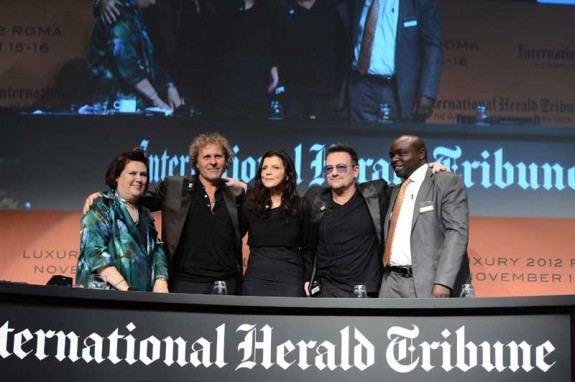 NEW YORK, Nov 19, 2012/ — At the International Herald Tribune luxury conference that was held in Rome on Nov 14-16, 2012, Diesel founder Renzo Rosso and EDUN founders Ali Hewson and Bono reiterated the launch of a collaboration that goes beyond fashion: Diesel+EDUN, a denim collection born in Africa.
Inspired by African creativity, the collection will be entirely sourced and manufactured in Africa with the finest cotton from Uganda.
In January 2012, Renzo Rosso, Ali Hewson and Bono travelled to East and West Africa, united by their interest in the continent and visited their respective programs: Diesel's Only The Brave Foundation project in Dioro, Mali and EDUN's Conservation Cotton Initiative (CCI) in northern Uganda. The experience was the catalyst for the fashion founders to develop a co-branded, co-designed collection.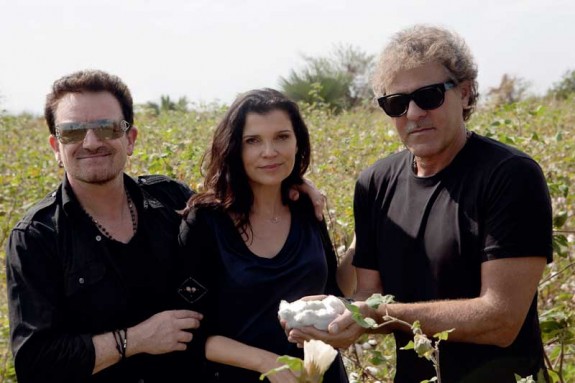 Ali Hewson said: "Bono and I have known Renzo Rosso for over ten years. When we decided to travel to Africa to visit both the Millennium Village in Mali and the cotton farming program in Northern Uganda – the result would be both an amazing journey and a collaboration resulting in a line of beautiful clothes made from our cotton in Uganda and 100% made in Africa."
Renzo Rosso added: "We married the competencies of EDUN in African trade with Diesel's know-how and outreach, to create something that was never done before: denim that is completely sourced and manufactured in Africa yet distributed all over the world. Moreover, with this project we want to show both consumers and the industry at large, that it is indeed possible to source, produce, and generate sustainable trade in Africa."
The project is meant to channel and give visibility to Africa's incredible creativity – in style, in fabric and graphic design, in craftsmanship.
To bring the spirit of the collection to life, Diesel+EDUN will build a dedicated campaign that will go live in February 2013.