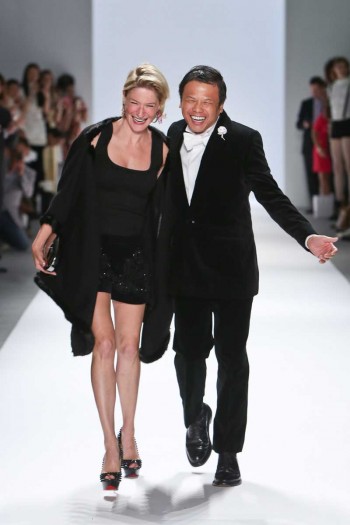 NEW YORK, Nov 15, 2012/ — The Couture Council of The Museum at the Fashion Institute of Technology, a membership group dedicated to supporting the museum, has elected four new members to its board of directors.
Julie Macklowe is an American investor and founder of vbeauté, a luxury, travel-friendly skincare line. Ms. Macklowe in involved with a variety of organizations, including New Yorkers for Children and The Costume Institute of The Metropolitan Museum of Art. She is a founding advisory board member for Fashion Week at Lincoln Center.
Elizabeth Musmanno is founder of The Musmanno Group and president of the Fragrance Foundation. Ms. Musmanno brings more than 20 years of experience as a senior communications and marketing executive in the fashion, beauty, and consumer goods industries. Ms. Musmanno has held positions at Christian Dior Couture, Vera Wang, and Unilever Cosmetics International.
Valerie Salembier recently founded The Salembier Group, a consulting agency in New York. A former publisher at the Hearst Corporation, she has served as senior vice president and publisher of Town & Country magazine and, for many years, publisher of Harper's Bazaar.
Michelle Smith, an FIT alumna, is a designer and owner of Milly by Michelle Smith. Milly defines youthful, luxurious style through timeless silhouettes, iconic prints, luxurious fabrics, and attention to detail. The brand includes ready-to-wear, accessories, jewelry, and children's clothing. The collection is carried at specialty and department stores and has its own flagship boutique on Madison Avenue.
"We are thrilled to have such prominent figures in fashion join our board," says Liz Peek, chair of the nominating committee of the Couture Council. "These women have shaped our industry tremendously. Bringing their experience and passion to our group is paramount."
The officers of the Couture Council's board of directors are Yaz Hernández, chair; Alexandra Lebenthal, president; Joele Frank, secretary; and Laura Lofaro Freeman, treasurer. The new board members join Anne Goldrach, Carole Divet Harting, Celia Hegyi, Chiu-Ti Jansen, Eleanora Kennedy, Michèle Gerber Klein, Kamie Lightburn, Charlotte Moss, Nancy Raquet, Darcy Rigas, Peter G. Scotese, Jean Shafiroff, Jieun Wax, and Sarah G. Wolfe.
The Couture Council of The Museum at FIT, created in 2004, is an integral part of The Museum at FIT, a specialized museum of fashion. This membership group helps make it possible for the museum to mount world-class exhibitions of fashion, acquire important objects for its permanent collection, and organize public programs, such as the museum's annual fashion symposium.
For more about the Couture Council of The Museum at FIT, visit fitnyc.edu/couturecouncil.