NEW YORK, Nov 14, 2012/ — Showing support to the indie movie "Comes a Bright Day", the legendary Paul McCartney attended the premiere of the romantic crime thriller, which incidentally was directed by Simon Aboud, who happens to be married to Mary McCartney, Paul McCartney's eldest daughter.
Released straight to DVD on November 13th, COMES A BRIGH DAY stars Craig Roberts and Imogen Poots. This offbeat, romantic crime thriller follows Sam is a bright, ambitious and handsome bellboy at a five star hotel.
Sam has big dreams of one day running his own restaurant. On a seemingly ordinary day, while running an errand at one of London's most exclusive jewelers, he suddenly finds himself in a life or death hostage situation with the radiantly beautiful Mary and her belligerent elderly boss Charlie.
Against the backdrop of an armed jewel robbery that goes badly wrong, hostages Sam and Mary, flung together by deadly circumstance, discover their true feelings for each other.
The premiere was held at the historic Bryant Park Hotel which is an ideal venue for movie premieres as it houses one of New York City's only Real 3-D screening room, making for an optimal viewing experience.
Guests included actor/comedian Jerry Seinfeld, Golden Globe Winner Steve Buscemi (Boardwalk Empire), singer Elvis Costello, and artist Jeff Koons.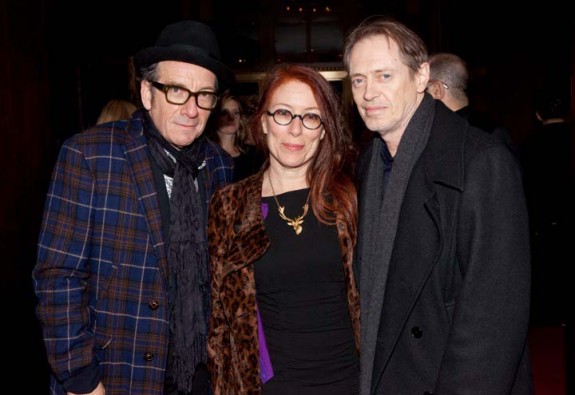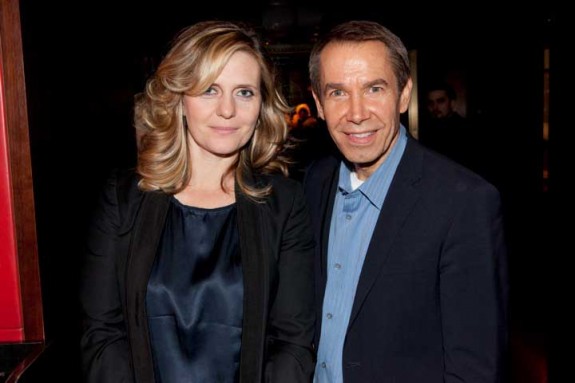 [MARI DAVIS]
Photos by Hal Horowitz