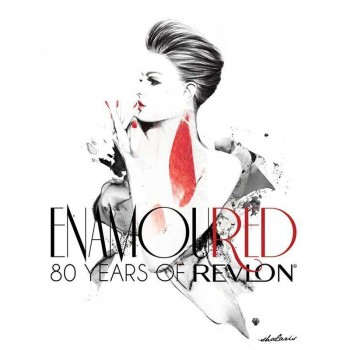 LONDON, Nov 28, 2012/ — With a focus on the iconic moments in Revlon's history for the past 80 years, beauty enthusiasts and fashionistas can experience the revolutionary moments in beauty and innovation initiated by Revlon.
A collection of London's groundbreaking creatives have come together to showcase how these ages have influenced Revlon's continual innovation within the beauty industry through works of fine art and installation alongside a wide range of artifacts sourced from Revlon archives.
The exhibition, curated by Ryan Lanji, will feature works from Revlon's UK Nail Ambassador, Jenny Longworth and a number of London's ground-breaking creatives: Fine artist Lorna May Wadsworth (previous works include commissioned paintings of Lady Thatcher, model Lily Cole, Sir Derek Jacobi, and Richard Curtis), Alex Noble (Art Director and Fashion Designer whose designed for Lady Gaga and Florence Welsh), Fashion Illustrator Spiros Halaris, Filmmaker Nicola Saint-Marc and artists Bobby Patmore, Linton Meagher, Debra Frances – who will all be interpreting Revlon's celebrated heritage through a blend of contemporary art and the history of Revlon.
The exhibition will tell the story of Charles Revson – the man who built the Revlon Empire and how he changed the appearance of women throughout the world – both in how they looked to others and how they looked to themselves.
'ENAMOURED: 80 Years of Revlon' will run from 30th November to 2nd December at the London Film Museum, Covent Garden, 45 Wellington Street, London WC2E 7BN.
Opening Times
30th November, 2012: 10.00am – 19.00pm
1st December, 2012: 10.00am – 18.00pm
2nd December, 2012: 10.00am – 18.00pm
REVSON – REVLON – REVOLUTIONARY
Illustration by Spiros Halaris