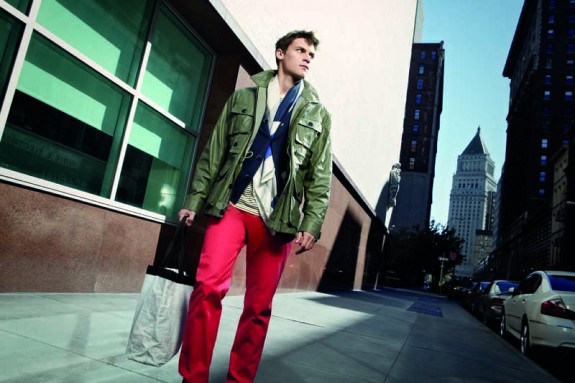 NEW YORK, Dec 27, 2012/ — For Spring 2013, the Club Monaco gent does not stray too far from his favorite classics.
A mix of traditional tailoring and luxurious knits remain at the heart of the collection, helping transition him from winter into spring. This season his mix of pattern and bright colors is bolder than ever.
Key pieces, like our Dutch-blue leather belt and cherry-red chinos, infuse vibrant colors into his wardrobe, while bold prints give the look a modern twist.
As summer approaches, classic cut trousers and chinos arrive in an array of softer hues. The collection remains true to the aesthetic that the Club Monaco man has grown to love—effortless and classic, but with a hint of modernity.