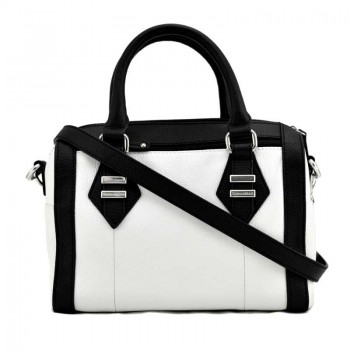 DALLAS, Jul 11, 2013/ — "Ebony and ivory live together in perfect harmony" a duet by Paul McCartney and Stevie Wonder does not only pertain to the piano keyboard. In fashion context, the black & white style is always a strong trend whether it is on the runway or street fashion.
Clean and simple, modern elegance is personified in black & white accessories. Combined for color block effect or just to streamline a look, black & white "live in perfect harmony" just like what the song says.
Handbag brands Tignanello and B.Makowsky propose the perfect edit for your total look. The luxe leather accessories from Tignanello and B.Makowsky ensure that your handbag is the perfect finishing for any look!