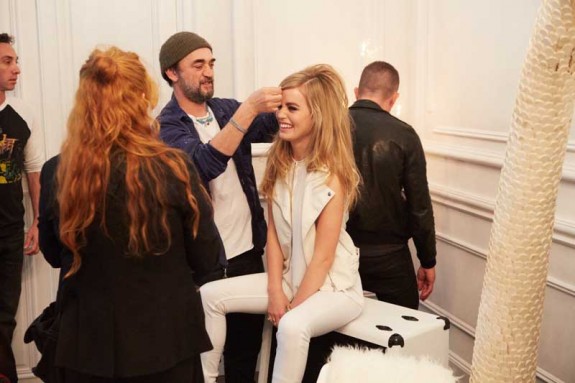 NEW YORK, Jan 10, 2012/ — Model Georgia May Jagger will showcase H&M's Rock'n'Roll Mansion collection this February.
Georgia, daughter of Rolling Stone frontman, Mick Jagger and model Jerry Hall, is the quintessential poster child for all things bridging music and fashion. The collection boasts edgy biker jackets and tie-dye jeans, mixed boucle jackets and belted shift dresses reminiscent of staples for music and fashion aficionados.
"I love the dress," says Georgia. "It's such a versatile piece, and full of new rock'n'roll spirit." Georgia shot the campaign in a luxury rock mansion, surrounded by guitars, drum kits and motorbikes.
"I think music influences fashion and has done so for generations," says Georgia. "Music creates a certain mood and then people dress accordingly. I think it's all quite closely intertwined."
Georgia's own style is reflected in the mix of the collection. "I don't really have an everyday look," she says. "I wear what makes me feel good. It can be skinny jeans one day, and dresses and boots another."
Georgia, who turns 21 this month, is committed to her career in fashion. "I'm really enjoying what I'm doing at the moment," she says.
"I'm still so young so it's hard for me to imagine what I might be doing in ten years time. I really like photography, so it would be great to do more in the future."