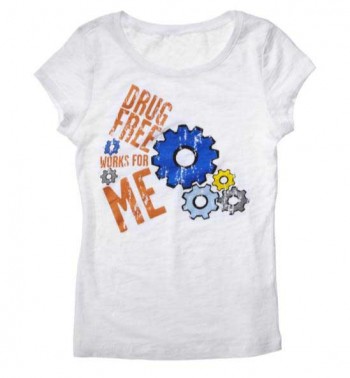 NEW YORK, Jan 30, 2013/ — Partnering with Mentor Foundation USA, trendy retailer H&M officially joined the war against drugs with its fashion forward collection of t-shirts that promote the prevention of drug abuse.
Designed by H&M, the one-off shirts will be on sale in 23 H&M stores in the Virginia, Maryland and Washington D.C. area starting January 30th. The t-shirts retail for $12.95 and 25% of sales proceeds will go to the work of Mentor Foundation USA, a 501(c)3 non-profit organization that works in partnership with corporations, governments and other organization to reduce risks and increase opportunities for youth.
The Mentor Foundation USA t-shirt for men and women features the winning anti-drug slogan from a contest held at the end of 2012 for area high school students. This winning slogan was created by a student at Phelps A.C.E High School.
These t-shirts communicate an important message and are one way that young people can influence their peers to develop healthy and positive lifestyles.