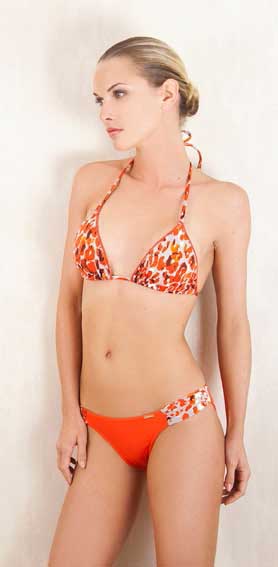 PARIS, Jan 17, 2013/ — Secret Spirits introduces its debut collection this Spring, yet its story began 7 years ago when Jana Sinkova-Courtin and Dominique Manenti.
Professionally known in their respective fields, c decided to join forces to create Secret Spirits. And instead of jumping into the ring immediately, they decided to do some research first on materials, cuts and production methods.
In one of their travels while doing their research, the concept of a swimwear that is definitive "French" was easily adopted with added twist – a "mix and match" approach on swimwear.
For Secret Spirits' first offering, Jana Sinkova-Courtin and Dominique Manenti were inspired by the female body, with the silhouette aimed at making the body sublime.
And true to its "mix and match" approach, Secret Spirits follows Spock's adage, "infinite diversity means infinite combinations."