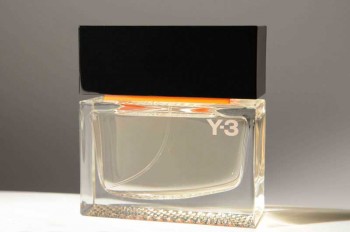 PARIS, Jan 18, 2013/ — Saturday, Jan 19th, with the menswear Fall 2013 season in full swing, Y-3 launches its first men's fragrance "BLACK LABEL" in Paris as it also celebrates its 10th anniversary.
"Ten years ago, together with adidas, we created something that did not exist before, and we completely projected the future," says Mr. Yamamoto. "My desire was and is to make sportswear elegant and chic. adidas has always been a very personal inspiration to me, and it continues to enrich my creative life."
And that what he has done for the past 10 years with Y-3. Each season, Y-3 creates 21st-century sportswear that captures the essence of fashion and culture at that given moment. Mr. Yamamoto's renegade designs, bolstered by the innovative fabrics and articulations of adidas, are instantly iconic and completely contemporary.
Still, Yohji Yamamoto approaches the launch of "Black Label" with a certain degree of humility. "Making perfume is a huge difference from designing clothes. It involves so many people and advices. But in the end both have to seduce the senses," he comments.
The fragrance opens with a masculine sparkling accord of cardamom and elemi associated with a modern touch of Tagete. The heart reveals an elegant mix of Virginian Cedar Wood and Lavandin supported by the sensual warmth of black pepper.
The wake releases the captivating power of Patchouli, Vetiver and Tonka Bean which gives the fragrance its unique character.
Black Label will come in a 75ml bottle retailing for approximately $95 and will debut in February this year. The fragrance will be available in Y-3 flagship stores and online Y-3 online store