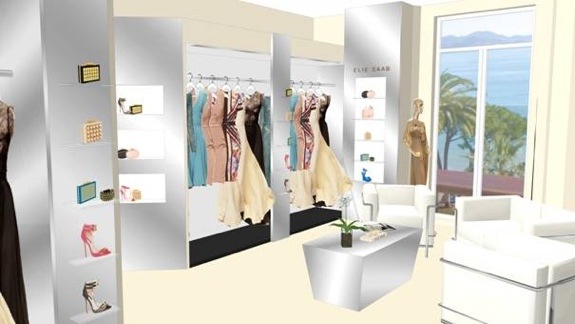 PARIS, May 2, 2013/— On the occasion of the 66th Cannes Film Festival, ELIE SAAB will again be present with a suite at the Martinez Hotel.
In a luxurious setting that spans 110m², the suite will be decorated especially for the Festival by a set designer. Actresses will be able to choose between the Haute Couture, Ready-to-wear and Accessories collections for their red carpet appearances.
Launched in 2011, the first ELIE SAAB fragrance will also be on display in a specially conceived setting. An opportunity for all to discover or rediscover the perfume in all its versions.
The suite will be made available to the press for filming requests, as well as sample request and celebrity fitting appointments. It will also be offered for use as a location for photo shoots.
Please don't hestitate to contact us in order to discuss the possibilities of a collaboration with regard to the suite.