ATLANTA, July 1, 2013/ FW/ — Entitled 'Atlanta Apparel Market Showcases Outstanding Young Contemporary Style for Fall 2013', Americas Mart, the nation's only global wholesale marketplace, recently held last month its Atlanta Apparel Market, which showcased emerging designers and featured on-trend Fall 2013 apparel and accessories at its annual Style Runway Fashion Show along with a series of daily trend runway shows.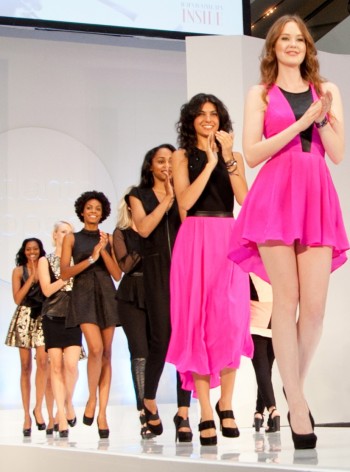 This year's Style Runway Fashion Show's theme was "Punk In the City", which was strongly inspired by Punk's influence on fashion over the past several decades, as well as influenced by the current exhibition at the Metropolitan Museum of Art, Punk: Chaos to Couture. Ranging from casual wear to formal wear, Style Runway showcased layered separates and punk-inspired clothing that expressed the individuality and forcefulness of the youth who started the Punk movement.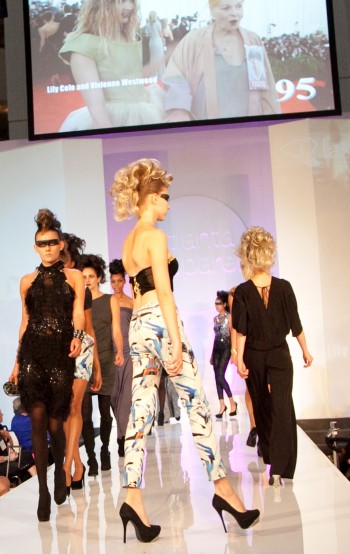 The June 2013 Atlanta Apparel also celebrated a talented array of emerging apparel, shoe, and accessory designers that debuted looks at the Style Runway Fashion Show and the daily trend shows.The emerging apparel designers featured at June 2013 Atlanta Apparel included: Southern & City, which is a clothing brand that seamlessly fuses city sleek fashion with laid-back southern style, Anna Victoria, which presented stylish outfits without the effort, provides fashionable 
clothing for the busy, yet down-to-earth woman who always looks her best, and Jeni D Designs, which showcased sexy, relaxed, effortless and comfortable garments in vibrant colors.
As for knitwear, the emerging designer and renown prominent knitwear textile artist, Lindsay Jean-Marie presented wearable art accessories that featured a signature lady bug bead hidden in all original pieces,
The June 2013 Atlanta Apparel also featured emerging shoe and accessory designers which  included:  Apricot Jewels, a handmade jewelry line that features vintage style cameos 
and unique statement pieces, Valoh Apparel House, a multi-purpose fashion brand that offers utilitarian inspired clutch wear with a fashion-forward twist, as well as featured Queen Grace Shoes, the shoe accessory manufacturer featured on ABC's Shark 
Tank, which innovatively turns any shoe into a boot with its Boot Illusion line.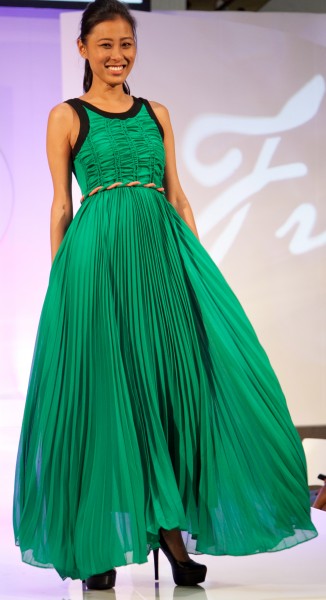 With a comprehensive mix of high-quality and on-trend apparel and accessory collections in the NOW! Young Contemporary, J.F.A. Jewelry and Fashion Accessories, PREMIERE Contemporary, READY Ready-To-Wear and must-have IMMEDIATES market categories at Americas Mart, the June 2013 Atlanta Apparel Market is the ideal opportunity for buyers to continue to develop their Fall/Winter 2013 collections.
For more information about Atlanta Apparel Market and Americas Mart, please visit: 
http://www.atlantaapparel.tumblr.com
[Darby Radcliff] Photos Courtesy of Americas Mart