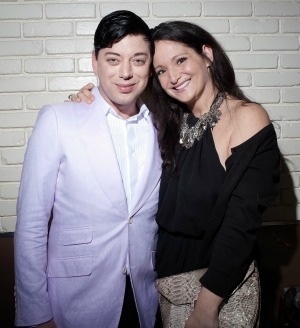 NEW YORK, JUNE 17th, 2013 /FW/ A great time was had by several of Malan Breton's friends at Kristalbelli on Saturday night in their private dining room. From fashion model Natasha Ohl, FGI award winner designer Loris Diran, to the beautiful Emma Snowdon-Jones and television costume designer Veritee Hill, to name a few, were there to celebrate their designer friend's birthday in a big night of fun!
The intimate group closed the restaurant on Saturday night but not before an array of green tea red bean rice cakes a rainbow of pastel confections and last but not least the chocolate Ganache birthday cake.
Happy birthday Malan!
[ SIMONE BUIS]